Ron Torrance II, DO FAOASM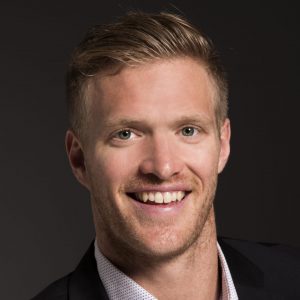 Ronald Torrance II, DO FAOASM, is a non-surgical orthopedic physician specializing in Sports Medicine at Regenexx Tampa Bay – Regenexx Tampa Bay. He was born in Erie, Pennsylvania, and moved to Sarasota, Florida when he was 12. Dr. Torrance excelled in sports – basketball, football, and baseball and graduated from Sarasota's Riverview High School as a two-sport student athlete. After high school, he accepted a combined academic and athletic scholarship from Limestone College in Gaffney, South Carolina. While there, he played baseball and graduated with a double Bachelor of Science Degree in Biology and Chemistry with a minor in Mathematics. Dr. Torrance graduated from Lake Erie College of Osteopathic Medicine in Lakewood Ranch, Florida then completing his Family Medicine Residency in the Greater Philadelphia Area followed by a fellowship in Sports Medicine in Vineland, NJ with Inspira Health Network. He is licensed to practice medicine in the states of Florida, Pennsylvania and New Jersey.
Dr Torrance's clinical practice focuses on Interventional Orthobiologics, offering Regenexx procedures, highly specific, precise image-guided injection procedures that use the healing agents from the patient's own body to promote the body's natural healing ability.
He has published in peer reviewed journals and is an invited speaker at medical conferences. In 2018, he co-authored Exercise 2.0 for Regenexx.
Dr. Torrance has also been through formal continuing education in Functional Medicine through the California Center for Functional Medicine.
He was invited to work on the medical staff at the 2016 CrossFit Regionals and 2016 CrossFit Games. Alongside his medical career, Dr. Torrance has continued his athletic pursuits. He has achieved a ranking as a semi-professional beach volleyball player, and trains as a competitive CrossFit athlete. His recent sports accomplishments include finishing 197th in the Mid-Atlantic Region as an individual athlete in the 2016 CrossFit Open, as well as qualifying a team for the 2016 Kill Cliff Granite Games
I only wish I had learned of this sooner. In May, 2021 I underwent stem cell treatment on my knee and lower back. In 8 short

weeks I have had amazing results. Prior to my treatment I struggled walking more than a mile and had consistent discomfort in most daily activities. My lower back was so painful I was put on array of anti inflammatories that only masked my pain. I love the outdoors and being active. My lifestyle was changing and not for the better. I learned of Regenexx through my employer. I researched and after having 2 hip replacements a few years ago I thought this was a much better option to surgery if I was a candidate. I met with Dr. Torrance to discuss my options and so glad I did. He is brilliant, passionate & professional .Committed to his field and patients.I would recommend Regenexx and Dr. Torrance to anyone.

read more

Linds Mattes
21:08 27 Jul 21
I had my initial consultation with Dr. Torrance and I was so very impressed. I am a Physical Therapist and I was so glad to see

the amount of time he spent explaining to me what he saw, what he thought, what he thought was the best next step, and even the risks and benefits of that next step. From that moment on the staff has just been incredible. They promptly called me and got me scheduled for my procedure, provided me with answers to my questions, and sent me over all the information I needed! I'm eager to see whether this is going to be my "saving grace" but I highly recommend Regenexx and Dr. Torrance! He has excellent bedside manner, wonderful ability to answer my questions (even the science specific ones!), and is making the whole process as easy as he can!

read more

Kaylee Simmerman
16:19 01 Apr 21
It is hard to believe how good this works. At first you wonder and are skeptical. But, being able to use my shoulder full

circle is the best feeling in the world! Thanks Dr. Ron Torrance, I am so happy to be active again!!!!

read more

Great experience from the start Dr. Torrance and the staff reviewed every step of the procedure and followed up several times.

Its been six months since my procedure and the results have been amazing! I would highly recommend to explore the Regenexx process before knee replacement, its worth the research!

read more

Scott Lane
20:18 16 Jul 20
Watch: Who is a candidate for Regenexx Bone Marrow Concentrate therapy? (WFLA Interview with Dr. Torrance)
Latest Posts By Ron Torrance II, DO, FAOASM
Arthritis of the shoulder joint restricts movement, often resulting in a need to limit or give up favorite activities. Is shoulder replacement surgery or arthroscopic surgery the only option? Not
Read More »
Are You a Regenexx® Candidate?