Ron Torrance II, DO FAOASM
Regenexx®at New Regeneration Orthopedics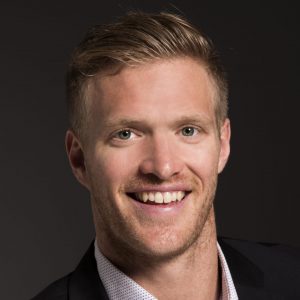 Ronald Torrance II, DO FAOASM, is a non-surgical orthopedic physician specializing in Sports Medicine at Regenexx at New Regeneration Orthopedics. Dr Torrance's clinical practice focuses on Interventional Orthobiologics, offering Regenexx procedures, highly specific, precise image-guided injection procedures that use the healing agents from the patient's own body to promote the body's natural healing ability.
Dr. Torrance also has extensive experience in Family Medicine and Urgent Care Medicine.
Education and Credentials
● Fellowed in Sports Medicine through American Osteopathic Academy of Sports Medicine (AOASM). Training completed with Inspira Health Network in Vineland, New Jersey
● Family Medicine Residency in the Greater Philadelphia Area
● Doctorate of Osteopathic Medicine from Lake Erie College, Florida
● Double Bachelor of Science Degree in Biology and Chemistry from Limestone College, South Carolina
Accomplishments
Dr. Torrance has been published in peer reviewed journals and is also often invited to speak at medical conferences. In 2018, he co-authored Exercise 2.0 for Regenexx. He has also completed formal continuing education in Functional Medicine through the California Center for Functional Medicine.
Dr. Torrance has been invited to work on the medical staff of the following organizations:
● 2016 CrossFit Regionals and 2016 CrossFit Games
● USA Volleyball – Florida Region Supervising Physician 2020-2021 Season
● All Elite Wrestling
● Mixed Martial Arts Ringside Physician
● TB12 Sports Supervision Physician
Personal Interests
Alongside his medical career, Dr. Torrance enjoys many athletic pursuits. He has achieved a ranking as a semi-professional beach volleyball player and trains as a competitive CrossFit athlete. Dr. Torrance enjoys staying physically fit and spending time with his wife and two children.
True to the Regenexx name, the care at Regenexx Tampa Bay was superb. While I am typically a patient at the Centeno-Schultz

Clinic in Broomfield, CO, (also a Regenexx) I needed a procedure that couldn't wait, so I made an appointment with Dr. Torrance at the Regenexx closest to where I live. Dr. Torrance is the perfect blend of very high competence, coupled with outstanding interpersonal skills. Unlike many doctors in the western medical world, Dr. Torrance listened closely to my hopes and fears about the procedure and made me feel completely at peace moving forward with him, thoroughly answering all of my questions. On the day of my procedure, my body ( I was having a lower cervical/upper thoracic spine procedure done) decided to throw a few curve balls. Dr. Torrance rolled with it all with ease and grace. Don't let this doctor's age fool you. He is at the top of his field, working alongside doctors who have a couple of decades on him. While he never made any promises, the outcome of my procedure far exceeded my expectations. In the sea of regenerative medicine options, Regenexx far out surpasses them all. There is absolutely no other place that I would trust to handle my care.

read more

Jacqueline Robinson
01:15 08 Jul 23
After years of chronic pain in my shoulder and my cervical spine, I found it time to get serious about feeling better. I had the

great fortune of finding Dr Ron Torrance and Regenexx. After a thorough and comprehensive exam, Dr Torrance determined that I was a candidate for both PRP therapy and stem cell therapy. Oh my goodness I am astounded at the results. The decades of chronic pain are GONE! With little to no downtime and physical therapy My cervical spine has improved 100% My shoulder +90% just 8 weeks out. Yes the procedure is pricey but I know I'm worth it if I had it to do over again I would have done it at least 5 years ago. Dr Torrance and his team went above and beyond and explaining the procedure as well as performing. Thank you Dr Ron Torrance because of your expertise this ole gal is getting her groove back.

read more

Mary Monroe
18:48 13 Apr 23
Can't say enough about Dr. Torrence and his staff. My PRP on my ankle tendons has made me pain free after dealing with this for

over three years, podiatrists, and orthopedic surgeons who just wanted surgery. Thank you again Dr. Torrence 👍🏽

read more

Perinda Patri
13:47 10 Apr 23
Dr Torrance was awesome. Had bone marrow PRP in Dec 22'. Apparently, I had a broken bone in my foot. Dr Torrance injected into

the bone. I swelled up for one week and since then I have had absolutely no pain. So glad I didn't choose surgery and went with PRO instead.

read more

Kathy Zimmermann
21:10 04 Apr 23
Dr. Torrence is great!. He not only evaluates the injury/issue from imaging MRI/X-rays/ultrasound, but also takes the time to

listen to the specific symptoms of what you're feeling in the problem joint during his evaluation.

read more

I am very pleased with the results I have seen from the PRP procedure on my back and one hip. Other orthopedic doctors only

offered me medication, surgery, or steroid injections, none of which had any appeal to me. After my PRP injections, I am more active (proven by the health app on my phone) by twice as much over a year ago. I faithfully exercise and walk, but I no longer need the medication, and I no longer limp. The healing PRP brought me is long-lasting, and it was worth the expense. I am so happy about it. Surgery is a serious injury, in my opinion, and I avoid it if at all possible. The fact that this procedure required no anesthesia was a big advantage too. I highly recommend it and the Regenexx office, Dr. Ron Torrance in particular, to anyone who only has the options I did for managing a condition rather than healing it.

read more

Rebecca Seevers
19:51 04 Jan 23
Dr. Torrence is AMAZING!!!! My daughter is an athlete who tore 90% of her ACL. Western medicine doctors all told her that she

would miss her Senior season and would need an ACL reconstruction. Thanks to Dr. Torrence and Regenexx she underwent a Stem Cell Injection and is on the mend. She is jogging, performing exercises and has full AROM, 5/5 strength and zero pain. She is hopeful to have a normal Senior season before heading off to college thanks to Dr. Torrence and the amazing team at Regenexx.

read more

Stephanie Gifford
19:41 27 Dec 22
Dr. Torrence spent more time with me than either my hip or back specialists have soent with me cumulatively over the past six

months. He listened with empathy and asked questions to gain a full understanding of my situation. Also displayed great tenacity in getting medical records from specialists largely unwilling to give them up. Can't wait to get treatment from him! He gave me hope and got me excited that there is another option. Phenomenal experience!!!

read more

Scott Brown
13:52 31 Aug 22
Instead of knee replacement surgery I had Bone Marrow Stem Cell Therapy on my knees and it worked! Within a few weeks I had full

range of motion and was walking without pain and better, stronger, faster than I had for at least 10 years. Dr. Ron Torrance knew the latest research for my situation and implemented it: no other orthopedic doctor I saw had a clue. Dr. Torrance is smart, caring, dedicated, and excellent at what he does. The whole team in the Sarasota office was communicative and top-notch. These people really know what they're doing and it's so refreshing to have a positive medical experience with a world-class team! I am grateful for their skills, knowledge, technology, and process. I have my active life back and it feels like a miracle!

read more

Meagan Skaff
10:16 04 Aug 22
I had a meniscus tear for years that got worse and finally got to the point where it was disrupting my normal life, couldn't run,

walking longer than a half mile would flair it up, I couldn't even elevate my foot without support under my knee without it feeling like it would snap! Dr. Torrance did a stem cell injection for me, super explanatory of the process, answering a million of my questions and overall nice guy. After the initial healing phase my knee was great and I was able to start running again within a few weeks. It's been about 2 years now and my knee is still doing amazing, haven't had any flair ups and have way more range of motion than before. I'm so grateful to Dr. Torrance and Regenexx for allowing me to get back to activity (and normal life) again!

read more

Supriya Kumar
00:08 01 Aug 22
A friend recommended me to Dr. Torrence a few years back, and he has been nothing short of amazing. He is so accommodating,

willing to help, and is very passionate. His caring nature made the process easy. I've had two stem cell procedures and they have really helped me tremendously in my recovery. I will continue to recommend Regennex and especially Dr. Torrence to anyone in the Tampa Bay Area.

read more

Alexandra Maley
15:16 03 Jun 22
I had severe knee arthritis. I was scheduled for total knee replacement, but thankfully heard about Dr. Torrance and went in for

a consult. He evaluated my knee and answered all my questions. Subsequently, Dr. Torrance skillfully performed stem cell procedure, which involved minimal pain. Over several months, I went from a severe 9 or 10 out of 10 knee pain level down to 0. I went from being unable to walk more than a block with pain to walking a mile pain-free. I went from not being able to stand without pain to being able to cook standing for an hour pain-free. I am continuing to improve beyond these activities. I urge anyone considering joint surgery, such as I did, to consider consulting with Dr. Torrance. I highly recommend him, as a professional, caring, informative physician.

read more

JohnLois Ellis
20:10 29 May 22
Extremely pleased with the care I received before, during and after my knee procedure. Staff was professional and always

available to answer questions. Dr. Torrance is very easy to talk to and made me feel comfortable during the procedure. Highly recommend!

read more

Heidi Tuozzolo
13:23 08 Apr 22
Finally, a physician who was willing to take the time to properly diagnose and treat my problem instead of just prescribing pain

medication! After 10 years of being in constant pain and 3 years of being unable to do even the basic of activities I am back in the gym and able to physically do anything I want. Recovery has been somewhat challenging in my case, but Dr. Torrence and his team have been nothing but helpful and supportive the entire time. I would absolutely recommend them to anyone.

read more

Becky Johnson
13:36 22 Mar 22
Dr Ronald Torrance is on time (seems rare these days) and on point. He definitely knows what he's doing. We had seen several

doctors prior to seeing him and after multiple procedures and such, they simply told us "there was nothing else they could do". We feel this was a good choice and we are on a good path. I highly recommend anyone dealing with pain to at least consider a consultation.

read more

Floridafarleyfive
16:26 15 Mar 22
Dr. Torrance was very helpful and professional. Made sure my procedure very uneventful and the outcome was great.

Jene Baughman
15:36 15 Mar 22
Clean office, friendly and helpful staff. Dr. Ron Torrance was great, he took a very long time with me listening and going over

everything. Answered most of my questions before I even asked them. I highly recommend him!

read more

Meghan Finch
17:11 20 Jan 22
All aspects of my care with Dr. Torrance and his staff have been excellent. I have had several procedures with Dr. Torrance and

my most recent experience was no different yet still left me very impressed and recommending him to random people wherever I go. If you are looking for a final solution in order to achieve actual healing and a 100% recovery from spinal disk injuries or avascular necrosis he is your guy.

read more

I have lived with major pain in the degeneration of my left knee lateral and come to recent discovery of torn meniscus.. Dr

Torrance and staff ease my mind and understood what I was going thru. Dr Torrance mentioned a procedural aspect of what was to occur. I went thru the procedure with only one sleepless night and starting the process of healing . I'm grateful for this as my pain has greatly diminished. Thank you Dr Torrance and Staff

read more

Michael Castellano
11:38 24 Nov 21
I have had torn rotator cuffs on the left and right shoulders repaired with PRP, and neck pain from bulging discs in the cervical

spine repaired with PRP and Lysate. Dr Torrance is the best! My first option for any orthopedic problem will always be New Regeneration!

read more

Mary Guler
21:39 11 Nov 21
Dr. Torrance epitomizes compassionate care, providing world-renowned regenerative medicine solutions for even the most complex

orthopedic challenges. His knowledge, passion, and determination to get you back to living a healthy, active, and pain-free life are a triple-threat and comfort for any hurting and hopeless patient. My results with stem cell therapy and PRP at Regenexx have been nothing short of miraculous, and I cannot recommend Dr. Torrance and his team highly enough.

read more

Ellen Flynn
14:48 28 Oct 21
Dr. Torrance was a pleasure to work with. He was extremely attentive to my symptoms and treated my injury effectively. I would

recommend seeing Dr. Torrance for any of your orthopedic needs!

read more

Jessica Gaffney
18:59 10 Sep 21
There are athletes and there are Doctors. Ron is one of those few who is both. This gives him special insight to both the

pain and the performance demands of patients who refuse to quit. I nearly separated my right shoulder in a bicycle crash and was facing surgery and a year plus rehabilitation; using the ortho-biologic procedures practiced by Ron I am back up and riding in 3 months and beginning to do overhead weight training.I can not recommend Dr Torrance and the Regenexx procedures enough.

read more

Wolf Weinhold
14:46 05 Aug 21
Dr. Torrance is extremely knowledgeable about his practice! He made me feel comfortable right away and explained my injuries in

detail along with my plan for treatment. He looks at the full picture of your health and truly finds the best treatment specifically for you. He's the best!

read more

Casey Garrett
22:29 04 Aug 21
I only wish I had learned of this sooner. In May, 2021 I underwent stem cell treatment on my knee and lower back. In 8 short

weeks I have had amazing results. Prior to my treatment I struggled walking more than a mile and had consistent discomfort in most daily activities. My lower back was so painful I was put on array of anti inflammatories that only masked my pain. I love the outdoors and being active. My lifestyle was changing and not for the better. I learned of Regenexx through my employer. I researched and after having 2 hip replacements a few years ago I thought this was a much better option to surgery if I was a candidate. I met with Dr. Torrance to discuss my options and so glad I did. He is brilliant, passionate & professional .Committed to his field and patients.I would recommend Regenexx and Dr. Torrance to anyone.

read more

Linds Mattes
21:08 27 Jul 21
I had my initial consultation with Dr. Torrance and I was so very impressed. I am a Physical Therapist and I was so glad to see

the amount of time he spent explaining to me what he saw, what he thought, what he thought was the best next step, and even the risks and benefits of that next step. From that moment on the staff has just been incredible. They promptly called me and got me scheduled for my procedure, provided me with answers to my questions, and sent me over all the information I needed! I'm eager to see whether this is going to be my "saving grace" but I highly recommend Regenexx and Dr. Torrance! He has excellent bedside manner, wonderful ability to answer my questions (even the science specific ones!), and is making the whole process as easy as he can!

read more

Kaylee Simmerman
16:19 01 Apr 21
It is hard to believe how good this works. At first you wonder and are skeptical. But, being able to use my shoulder full

circle is the best feeling in the world! Thanks Dr. Ron Torrance, I am so happy to be active again!!!!

read more

Great experience from the start Dr. Torrance and the staff reviewed every step of the procedure and followed up several times.

Its been six months since my procedure and the results have been amazing! I would highly recommend to explore the Regenexx process before knee replacement, its worth the research!

read more

Scott Lane
20:18 16 Jul 20
Watch: Who is a candidate for Regenexx Bone Marrow Concentrate therapy? (WFLA Interview with Dr. Torrance)
Latest Posts By Ron Torrance II, DO, FAOASM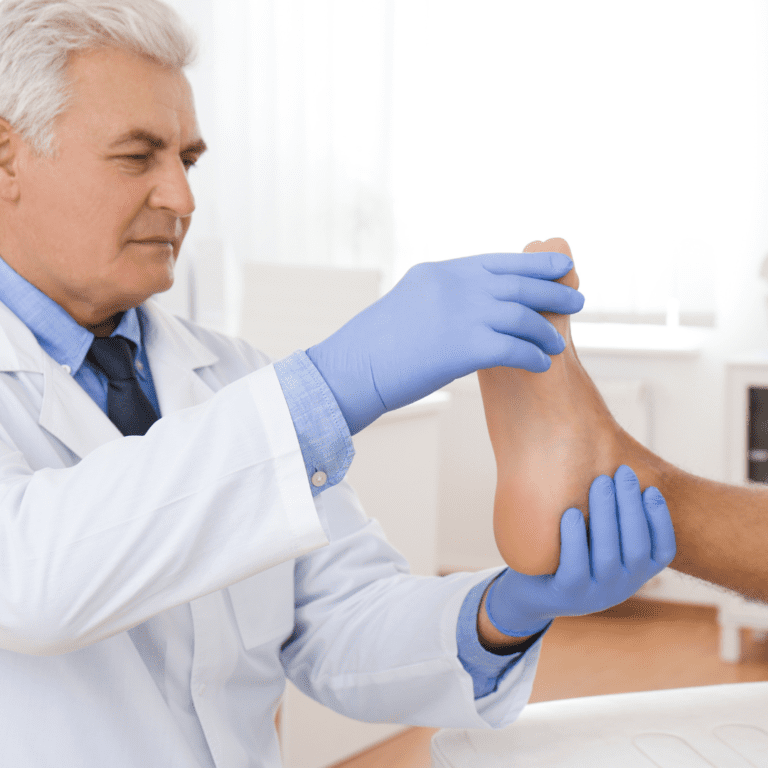 Medically Reviewed by James Leiber, DO Causation or Correlation? The foot is one of the most complex structures in the human body. It has 26 bones, making up 33 joints.
Read More »
Are You a Regenexx® Candidate?