Regenexx®at New Regeneration Orthopedics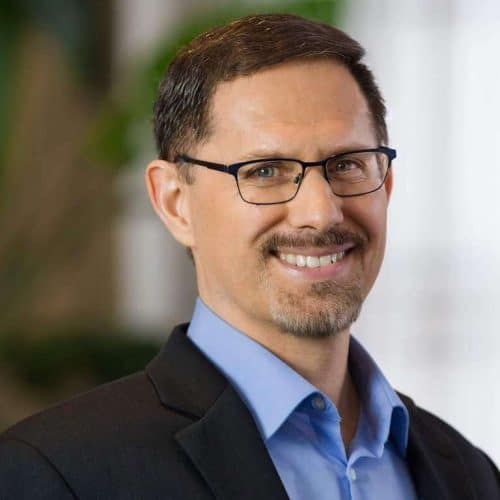 James Leiber, DO, brought Regenexx treatments to Florida in 2012 and is the founder and medical director of Regenexx at New Regeneration Orthopedics. Originally from NYC, Dr. Leiber served in the Air Force as an officer, physician, and educator for over eleven years. As a faculty member of the Malcolm Grow USAF Medical Center, Dr. Leiber previously served as a White House Consulting Physician for the President and Vice President of the United States.
Education and Credentials:
Residency-trained in the Air Force at David Grant Medical Center/UC Davis
Triple board-certified in Neuromusculoskeletal Medicine (AOBNMM), Pain Medicine, and Family Medicine (ABFM) as well as Registered in Musculoskeletal Sonography (RMSK)
Completed fellowship training in research, teaching, and curriculum development at UNC-Chapel Hill
At Boston University, Dr. Leiber spent 2 years as an Aerospace Engineering major before switching to Pre-Med and graduating with a double major (B.A.) in Psychology and Economics.
Formally trained in Functional Medicine
Completed The Leadership Academy program for physicians with the Florida Medical Association and the University of Florida program
He maintains medical licenses in FL and Grand Cayman. He also travels to Cayman regularly to treat patients with their own culture-expanded healing agents. www.regenexxcayman.ky. Learn more: When to Think about Culture-Expanded Healing Agents.
Accomplishments
Course co-creator and previous course director for Integrative Clinical Nutrition at the Lake Erie College of Osteopathic Medicine, where he served as a professor for over seven years
Senior faculty member and former program director for the musculoskeletal ultrasound course for the Interventional Orthopedics Foundation
He was the lead consultant to surgeons and interventionalists at a large Brazilian healthcare network as they began clinical trials in bone marrow concentrate and PRP treatments.
He has authored various research and textbook publications and has been an invited speaker at medical conferences.
Awarded the prestigious Emerging Leader Award by the American Osteopathic Foundation in 2005 and the Saunders Book Award for outstanding academic achievement in physiology and pharmacology in 1999 
Personal Interests
Dr. Leiber enjoys spending time with his family and is fluent in Spanish. 
Dr. Leiber believes that the key to effective treatment is a collaborative relationship between doctor and patient and an understanding that every person and situation is unique.
Articles
Dr. James Leiber Discusses Non-Surgical Treatment Options for Arthritis
James Leiber, DO, Featured with Evan Katz, DC, on Professionally Integrated
Dr. James Leiber Featured on the Dr. Axe Show
FDA Regulations: What Is and Isn't Compliant
Dr. Leiber Provides International Treatment in the Cayman Islands
Reel Animals Host Captain Mike Anderson Interviews Dr. Leiber
Very professional with thorough instructions on what to expect. I had cervical platelet injections for neck stiffness, pain and

positional headaches that have been occurring for the past 5 months. After reviewing my MRI, Dr. Leiber was confident he could safely help me.I did not hesitate because my husband has received positive results from Dr Leibers care and though I was quite anxious, I came out of the procedure a bit whoozy (I was given a muscle relaxant and pain medication), slept in the car and went straight to bed for a 2 hr nap. I can honestly say this was my post op "recovery" experience. My headache is gone, I am a little stiff now (day after) but overall, feel much better than before. I am hopeful this continues to be the case long term. What a relief! I am a healthy 59 yr old and want to stay that way for as long as I can!

read more

Nicole Masley
21:41 21 Jun 23
I am about 6 weeks out on getting stem cells on both of my hips. I am able to do things now that I haven't physically been able

to do in years. Dr. Leiber is an amazing doctor and also really cares about his patients. I can't thank him enough for giving me my life back! Julianne Tulacz

read more

Julianne Tulacz
16:46 24 Oct 22
Stem cell therapy for my knees a few years ago and come back yearly for boosters. Dr Leiber is fantastic and I'm still able to

enjoy my work and hobbies because of his treatments... highly recommend!

read more

Melanie Black
15:53 11 Aug 22
Dr. Leiber is professional, compassionate, he asks questions and he listens. He has a vast knowledge of stem cell therapy and is

always studying the field around the globe. I have avoided a knee replacement once with his care and treatment and am about to do the same with the other knee. I highly recommend his practice. Most of all find out all your options for treatment before consenting to surgery. You owe it to yourself.

read more

Cynthia Mosser
15:06 12 Jul 22
Dr. Leiber is professional, compassionate, he asks questions and he listens. He has a vast knowledge of stem cell therapy and is

always studying the field around the globe. I have avoided a knee replacement once with his care and treatment and am about to do the same with the other knee. I highly recommend his practice. Most of all find out all your options for treatment before consenting to surgery. You owe it to yourself.

read more

Cynthia Mosser
15:22 26 Apr 22
Hands down the best orthopedic doctor in the Tampa Bay Area! My first treatment was little painful I'm not going to lie but the

results so worth it!! If I would have to do it again I would take the 2 anxiety pills not just one. Overall my experience was pleasant and I would do it again if need be.. my lower back pain is GONE !! I'm back to do physical activities! With no PAIN..the office staff is very friendly and helpful. We are so blessed to have one of Doctor Leiber right here so close to home. My God continue to bless him .

read more

Oderay Nelms
22:05 18 Mar 22
The wait time was longer than it should been. After Dr. Leiber came on he reviewed my progress and I was able to ask any

questions I needed.

read more

Linda Weaver
17:02 08 Mar 22
At age 71 I sought stem cell to turn the clock back on thumb arthritis and a grade 4 full-thickness tear in the shoulder, both of

which were disabling me from playing competitive table tennis. For these objectives I won the lottery by finding Dr. Leiber. At 6 weeks post procedure I am back on the court playing better than ever. AMAZING! Dr. Leiber is the consummate expert in the field of stem cell. I have friends with similar issues who went elsewhere, spent less money, obtained lesser results and are not back on the court. Do your due diligence for sure, and then meet with Dr. Leiber for the best possible outcome.

read more

Steven Weston
15:48 01 Feb 22
I have been receiving stem cell and prp injections from Dr Leiber since 2016 for various old sports injuries. I wouldn't go

anywhere else!

read more

Linda A. Wood
23:29 04 Aug 21
Expert and professional. Regenexx has kept me out of the joint replacement crowd for 10 years. The best investment I have ever

made is with Dr. James Leiber.

read more

In 2014, at age 70, I had a 50% tear of my semimembranosis tendon behind my knee. I workout regularly, BodyPump, spin and outdoor

cycling. I went to Dr. James Leiber at Regenexx, Sarasota, FL and he diagnosed the problem and did two PRP (platelet rich plasma) procedures, a month apart. It got me back to the gym and cycling. This year, age 77, I thought I had injured a muscle in the same leg while cycling. Very painful, Dr. Leiber did an ultrasound, found some minor tearing, and ordered an x-ray and MRI. To our amazement, the original semimembranosis tendon injury from 2014 had completely healed, and the pain from recent cycling was just a minor strain which went away with a some rest. He is extremely knowledgeable, skillful, asks great questions, and listens. I am fortunate to have him as my go-to for problems like this. His leading-edge Regenexx technology enables me to maintain a very active lifestyle.

read more

Victor Kline
16:56 15 Jul 21
A few years ago, I had a right rotator cuff stem cell procedure done by Dr James Leiber. The exam before the operation showed my

rotator cuff was 90% torn. The exam also showed my right labrum was torn. The procedure was done in his out patient office. The operation was non-evasive (pain-free).I wore a shoulder sling for a few days then was given the go to take it off. I lifted my arm above my shoulders and there was no pain. For the next few weeks, I went to physical therapy to strengthen my shoulder and it wasn't long before before my therapist excused me for everyday activities.I highly recommend Dr.James Leiber to you for any stem cell procedure that deals with any kind of possible orthopedic challenge you could be facing. It was one of the best decisions I've ever made for my life.John Finch

read more

Gerri Finch
16:53 14 Jul 21
The team was efficient, courteous and very professional. Dr Leiber performed a non invasive carpal tunnel procedure on both my

hands and PRP on my trigger fingers. They worked quickly and seamlessly did their parts. The procedure was pain free. I am home recovering and healing nicely. I will return for my follow up this week to report all is going well. I have had three days of recovery and have only used Tylenol to keep the post procedure comfortable as I am healing. I can tell already that the mobility in my hands has returned. This was a great decision for me and I highly recommend it to anyone looking for alternatives to correct carpal tunnel and trigger finger issues. Great experience with a great team.

read more

Gerri Finch
11:40 13 Jul 21
Prior to seeing Dr. Leiber I had considerable back pain that limited my daily activities. I have had several successful platelet

and stem cell procedures with him that have enabled me to live a fairly pain-free life. Dr. Leiber and his staff are personable and totally professional. I highly recommend anyone considering platelet/stem cell treatments contact Regenerexx.

read more

Ellen Scott
16:48 13 May 21
I had PRP for a tear in a tendon in my shoulder on 2/15/21....followed by 10 weeks of PT. Today 5/4/21 I am 98% pain free! Only

discomfort is when I lay on my shoulder too long while sleeping! I am so grateful for Dr Leiber & his practice for this amazing procedure!

read more

Jean Chaff
17:19 04 May 21
I'm so thankful to Dr Leiber and his staff. He treated hernias on my cervical area. I was able to get my life back. Simply the

best !!!

read more

Anagloria Mora
17:08 29 Mar 21
I had 4 areas treated - multiple tears in my shoulder [including the rotator cuff tendon complex and labrum], ankle, and wrist,

as well as hip flexor tendonitis. I've been an athlete all my life and have had the attendant injuries that come with sports. I'm still, though in my 60s, extremely active - surfing, snowboarding, basketball, wind and kite surfing, football, running, golf, tennis, and pickleball [and willing to try anything]. The goal was to continue all these endeavors without limitation, while avoiding the pitfalls and extended rehab of multiple surgeries. Goal accomplished. I'm doing extremely well, now a little more than 3 months post-stem cell procedures. I'm very pleased and know that I will continue to improve even beyond where I am now. I have Dr. Leiber and his staff to thank for my progress, healing, and significant improvement. From day one, they have been first class in every respect. And Dr. Leiber is just a great individual - a physician who is very skilled and truly interested in your success. I could not be more thankful.

read more

Riley Allen
19:51 10 Feb 21
I had the plasma injections on my lower back 6 weeks ago. The day after the procedure, I felt like I'd been poked several

times by a needle, but that's it, and then since then have felt great. No lower back pain whatsoever, and I was a paratrooper for 11 years with 4 bulging disks in my lumbar region. Thanks Dr. Leiber and team!!!

read more

Paul Huszar
18:57 09 Dec 20
In April of 2018, I had injections of Amniofix in both of my knees to treat issues of swelling, stiffness, and "noise" - popping,

cracking, grinding. Although they didn't hurt, my knees felt unstable in general. The treatment was performed by Dr. Leiber. In a week I was back to my regular activities, and exercising. My knees felt great. Now, 19 months later, I'm still as active, knees feel good, and I only experience creaking or popping if I don't exercise regularly. No more swelling or stiffness. I feel fortunate to have "discovered" Regenexx and Dr. Leiber's team. Since 2018, four other family members have had multiple joints treated by Dr. Leiber, mostly using stem cells, with results that I'm certain no surgery could have produced.

read more

Bill McIltrot
16:33 18 Nov 19
Dr. Leiber is without question the best.He used my own stem cells and repaired a messed up kneemore than 5 years ago. It is

still working perfectly, no boosters, no extra help.I am thankful for this Dr. and his research team.I have referred many friends to him and he was very helpful in their situations.Thank you Dr. Leiber

read more

willa dunn william
16:57 25 Oct 19
I had a torn labrum in my hip and did not want to have surgery. I found Dr. Leiber. He went through my history thoroughly and

then I went for an exam. He advised that my best option would be stem cell therapy. I had the procedure done in 2014 and I am about 90% of where I was before the injury. I didn't realize how much pain I was in until I wasn't in pain any longer. And the relief was almost immediate. He is extremely knowledgeable and I would highly recommend him to anyone. If I had another injury, I'd do it again.

read more

Angela Lee
19:21 15 Feb 18
Watch: Dr. Leiber Explains Regenexx on WFLA
Latest Posts By James Lieber, DO
Accurate visualization of the rotator cuff is crucial for diagnosing and managing shoulder injuries. While X-ray and MRI have traditionally been used for this purpose, ultrasound has emerged as a
Read More »
Are You a Regenexx® Candidate?